Most Wonderful Nights – Top Album Challenge No. 2/10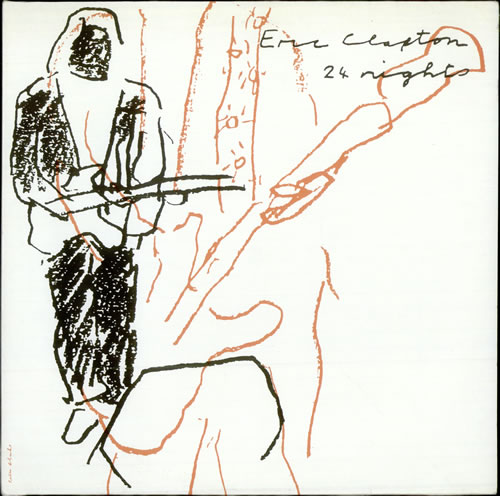 By following this track of my favourites you'll easily discover my musical heros, Here's the second one (without any ranking whatsoever)!
When I first discovered "24 Nights" – Eric Clapton's recording of 24 subsequent shows in London's Royal Albert Hall – one everlasting wish surfaced: To onetime see a Clapton show in that venue! I'm pretty sure that it will neither be worse nor better than every other Clapton show I had the chance to catch through the years, but the idea of this artist playing 4 x 6 nights in 4 different band lineups with 4 different setlists (unnecessary to mention that back then those where all sold out, of course) left me in total awe.
That this particular recording contains – in addition – also the slowest ever played version of "Wonderful Tonight", thereby offering a glimpse into the geniuses in Clapton's band by the utter time accuracy they perform it with. So, here's an album link, but the HQ VHS video production is also available …
https://www.youtube.com/watch?v=xhCYsimo2KU