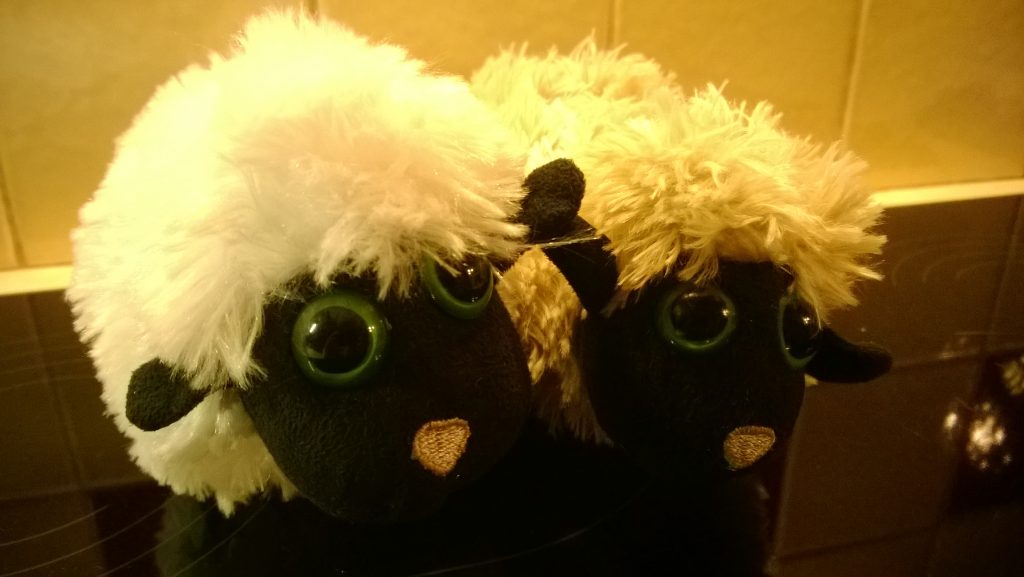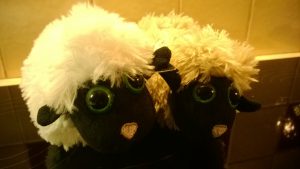 When in August 2013 Katharina and thom visited Scotland for the first time in their life, they not only fell in love with landscape, people, the islands, Whisky, single-track roads, … and those awesome lots of lovely sheep left and right of the road but also – and especially – with "Seamus", the loveliest Glenfinnan sheep of the world.
"Seamus" obviously felt the same – and instantly agreed to accompany us to our home in Austria. And even though riding by motorbike with us and excitedly experiencing all those new surroundings, at a certain stage he felt a bit alone – which eventually led to one of the greatest birthday presents from Katharina to thom; i.e.: the loveliest Glenfinnan sheepess in the world: Ailean-Agnes.
And that came like this:
——————————————–
From: Katharina
Sent: 29 August 2013 11:29
To: Colan Mehaffey
Subject: A Friend for Seamus!!!
Dear Colan,
I'd like to purchase a sheep from the Glenfinnan shop – there were toy sheeps in bright white and woolen white, with black head, black feet and green eyes, and some 3 weeks ago we bought a woolen white one, named it Seamus and took it to Austria. Now it's feeling a bit alone, and I would like to have a bright white one as a friend, but unfortunately I have no idea what company produced him, for I immediately cut the tag off. In fact we were looking at many other places throughout our visit in Scotland, but found no other one elsewhere.
As my husband would be really happy when I could give him such a sheep as a birthday present I would be glad if you could be of any help – tell me how to get in contact with the store or at least give me a hint where to find another sheep that can be shipped to our Austrian home.
Kind regards from a weird Austrian sheep-mother
Katharina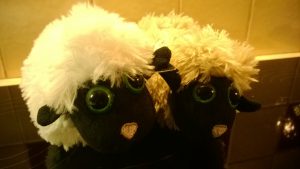 ---
That's a great story Katharina! We really love to hear these kind of things. I'm going to contact Emma who managed our online shop and she will contact you back if that's ok?
Best wishes,
Colan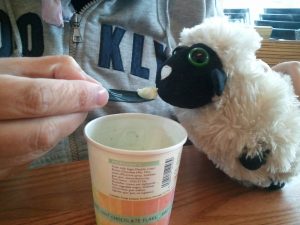 ---
Hi Katharina,
I am so pleased to here that Seamus is enjoying his move with you to Austria. We have found that here in Scotland sheep are much happier when in a flock and we do have a bright white sheep in stock. If you could contact us here at the shop we can discuss postage, carriage etc.
Look forward to hearing from you.
Kind regards
Gwen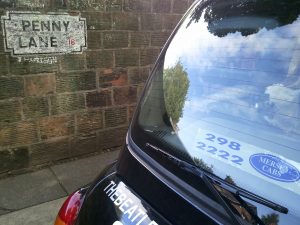 ---
Hi Gwen,
Thank you so much for your kind answer. Seamus was VERY happy when I showed him your mail. He actually rolled on the floor twice ☺
So if you'd be able to ship his new partner to us (please find our address below) he will be the happiest sheep ever! Of course I will transfer the money needed in advance, so if you can just tell me how much is necessary and what is your account I will immediately contact my bank. I hope they will understand that this is an important case ☺
Looking excitingly forward to making this dream come true,
Kind regards
Katharina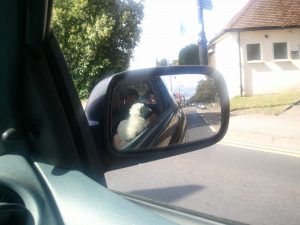 ---
Hello Katharina,
I will post Seamus's mate tomorrow and confirm postage costs.
Kind regards
Gwen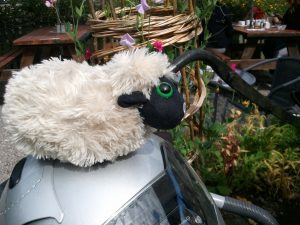 ---
Hello Gwen,
I hope you're glad to hear that Ailean Agnes has arrived safely, and she instantly became friends with Seamus. She's such a friendly sheep with a very open heart. In the meantime she has become a bit acquainted to her new home and we already took both sheep out for a weekend's holiday – they need a bit of fresh air and green grass from time to time.
Thank you SO MUCH for letting this happen.
Warm greetings from Vienna
Katharina (and the sheep)