Automation and Orchestration for Innovative IT-aaS Architectures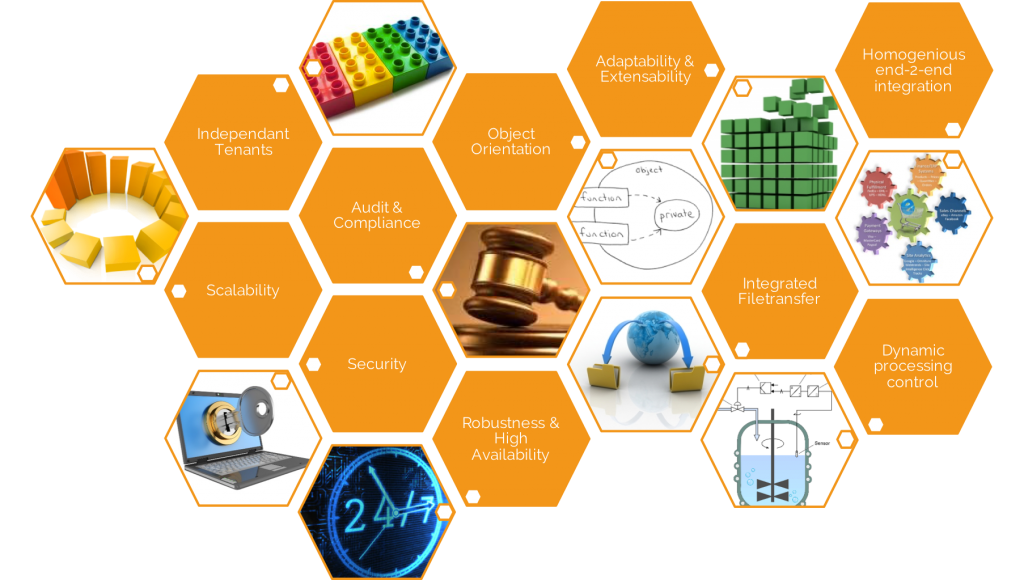 This blog post kicks off a series of connected publications about automation and orchestration solution architecture patterns. The series commences with multiple chapters discussing key criteria for automation solutions and will subsequently continue into outlining typical patterns and requirements for "Orchestrators". Posts in this series are tagged with "Automation-Orchestration" and will ultimately together compose a whitepaper about the subject matter.
Introduction & Summary
Recent customer projects in the field of architectural cloud computing frameworks revealed one clear fact repeatedly: Automation is the utter key to success – not only technically for the cloud solution to be performant, scalable and highly available but also for the business, which is using the cloudified IT, in order to remain in advantage compared to competition as well as stay on the leading edge of innovation.
On top of the automation building block within a cloud framework, an Orchestration solution ensures that atomic automation "black boxes" together form a platform for successful business execution.
As traditional IT landscapes take their leap into adopting (hybrid) cloud solutions for IaaS or maybe PaaS, automation and orchestration – in the same way – has to move from job scheduling or workload automation to more sophisticated IT Ops or DevOps tasks such as:
Provisioning of infrastructure and applications
Orchestration and deployment of services
Data consolidation
Information collection and reporting
Systematic forecasting and planning
In a time of constrained budgets, IT must always look to manage resources as efficiently as possible. One of the ways to accomplish that goal is through use of an IT solution that automates mundane tasks, orchestrates the same to larger solution blocks and eventually frees up enough IT resources to focus on driving business success.
This blog post is the first of a series of posts targeted at
explaining key criteria for a resilient, secure and scalable automation solution fit for the cloud
clearly identifying the separation between "automation" and "orchestration"
providing IT decision makers with a set of criteria to selecting the right solutions for their need of innovation
Together this blog post series will comprise a complete whitepaper on "Automation and "Orchestration for Innovative IT-aaS Architectures" supporting every IT in its strive to succeed with the move to (hybrid) cloud adoption.
The first section of the paper will list key criteria for automation solutions and explain their relevance for cloud frameworks as well as innovative IT landscapes in general.
The second section deals with Orchestration. It will differentiate system orchestration from service orchestration, explain key features and provide decision support for choosing an appropriate solution.
Target audience
Who should continue reading this blog series:
Technical decision makers
Cloud and solution architects in the field of innovative IT environments
IT-oriented pre- and post-sales consultants
If you consider yourself to belong into one of these groups, subscribe to the Smile-IT blog in order to get notified right away whenever a new chapter of this blog series and whitepaper gets published.
Finally, to conclude with the introduction let me give you the main findings that this paper will discuss in detail within the upcoming chapters:
Key findings
Traditional "old style" integration capabilities – such as: file transfer, object orientation or audit readiness – remain key criteria even for a cloud-ready automation platform.
In an era where cloud has become a commodity, just like the internet as such, service centered IT landscapes demand for a maximum of scalability and adaptability as well as multi-tenancy in order to be able to create a service-oriented ecosystem for the advancement of the businesses using it.
Security, maximum availability, and centralized management and control are fundamental necessities for transforming an IT environment into an integrated service center supporting business expansion, transformation, and growth.
Service orchestration might be the ultimate goal to achieve for an IT landscape, but system orchestration is a first step towards creating an abstraction layer between basic IT systems and business-oriented IT-services.
So, with these findings in mind, let us start diving into the key capabilities for a cloud- and innovation-ready automation solution.